Teaching and reinforcing proper movement mechanics is the central focal point of our training philosophy. We improve athleticism not by drilling members into the ground with exercises to merely cause fatigue, but by drilling proper movement first. "Building strength on faulty movement is just putting strength on dysfunction." Not only does equipping members with the knowledge and tools to move well prior to adding strength and power reduce injury risk, it also increases total potential power output.
Without a goal, you are aimlessly walking in the direction of "success" without knowing what success looks like. Each persons "success" is different and may mean something else, but you need to know what yours is in order to achieve it and to celebrate steps in the right direction.
At RSF we believe that educating our members makes them smarter, and more likely to achieve the goals they have set out in front of them. We wouldn't be making people much better if we tell them what to do, but don't tell them WHY we are doing it. We try empower our members with knowledge so they understand what they are training for. This keeps them wanting more. We want our members to feel comfortable to walk into any gym and know they can workout confidently.At the end of the day, we believe that anyone can make someone tired - at RSF, our goal is to make you BETTER.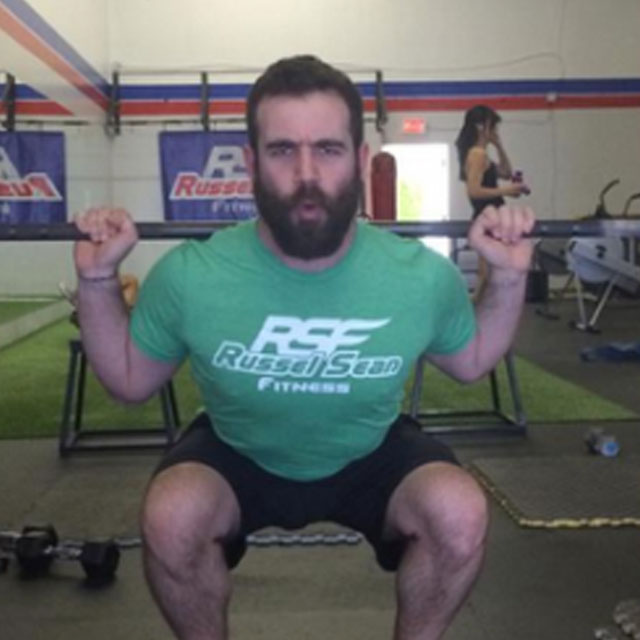 Russel Favel
Owner/Head Trainer
Russel was introduced to the world of sport and exercise from a very young age. He grew up watching his father run marathons, triathlons' and the Iron Man. From the age he could walk, he would always run the final few meters across the finish line with his dad. Soccer has always been a huge part of Russel's life. He played competitively on the Vancouver JCC Junior Soccer Team, traveling across the continent. At 18, he traveled with the Junior Canadian Maccabi Team to play in the Maccabiah Games in Israel, where he was named captain of Team Canada. Russel still plays soccer and has been training in Mixed Martial Arts and Krav Maga since 2008. He believes that your body is the best fitness tool you could ever have. Russel helps you create a goal and then focuses on the process to attain it. Specializing in fat loss and high intensity training, Russel designs the workout to be fun, challenging, and realistic.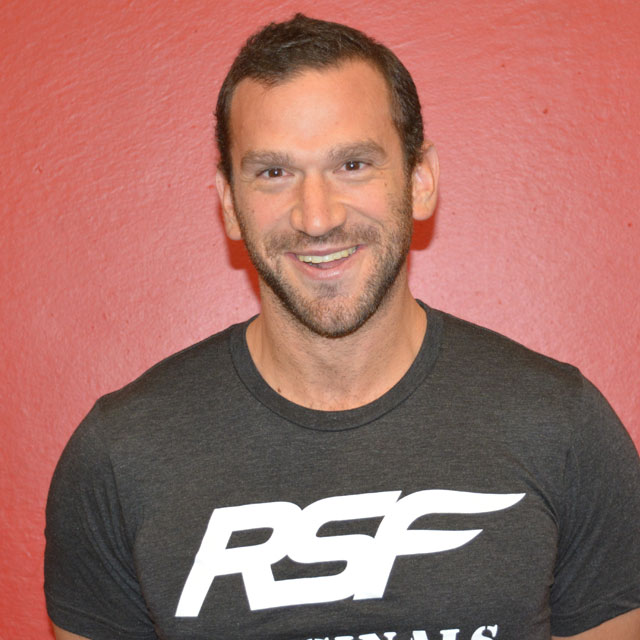 Josh Harowitz
Class Instructor / Personal Trainer
Once Josh was finally able to accept the sad truth that he was not going to be an all-star in the NBA, his focus shifted outward to helping people achieve their own personal goals. With a passion for helping, educating and empowering people, Josh knew that his career would be centered in the health care industry.A UBC graduate with a degree in Exercise Science from the Faculty of Human Kinetics, Josh brings over six years of experience in both personal and athletic training as well as rehabilitations settings. He feels his experience with such a wide scope of people, ranging from the UBC Men's Varsity Basketball Team to senior citizens with total hip replacements, is what truly allows him to work alongside his clients in helping them to improve.Josh specializes in movement assessment and restoration. He believes that proper movement is a cornerstone of physical health, injury prevention, and athletic performance. "There is a reason why we practice fundamental movements while at the gym. Take squatting, for example: sure it's nice to be able to squat a heavy barbell, but the reason we practice is because it is a movement we do hundreds of times every day. If we move improperly countless times throughout the day or on the field, our risk of injury increases wile our performance decreases. I truly believe that the gym is practice for real life. This is a belief I try to instill with my clients – everything we do has a purpose."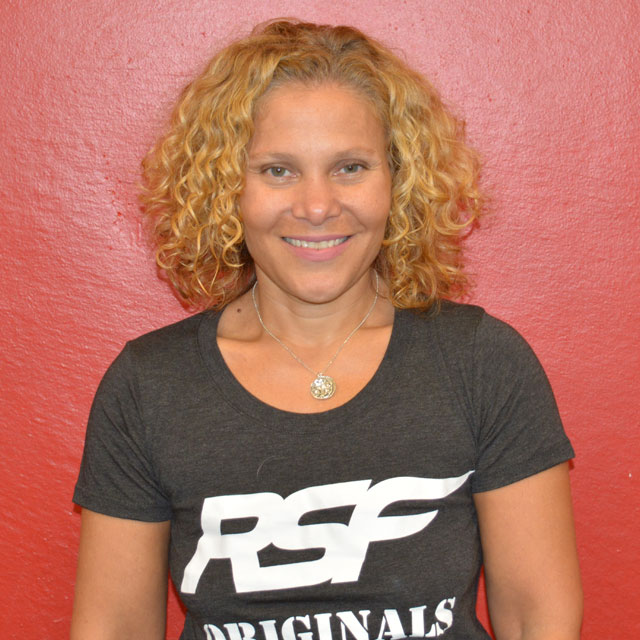 Terri McGinley
Trainer
Terri holds a BSc. Kinesiology and a Health and Fitness Diploma, both from SFU. In addition to a fulfilling career as a rehabilitation professional, she is an energetic and passionate fitness professional who has been teaching indoor fitness classes for over 15 years.She loves working with people to help them attain their fitness goals, whether they are embarking on a new fitness regime or advancing an already strong fitness base. She works with her participants to grow strong and confident in a safe environment, while having fun. Her certifications include spin and spin boot camp, beginner to advanced.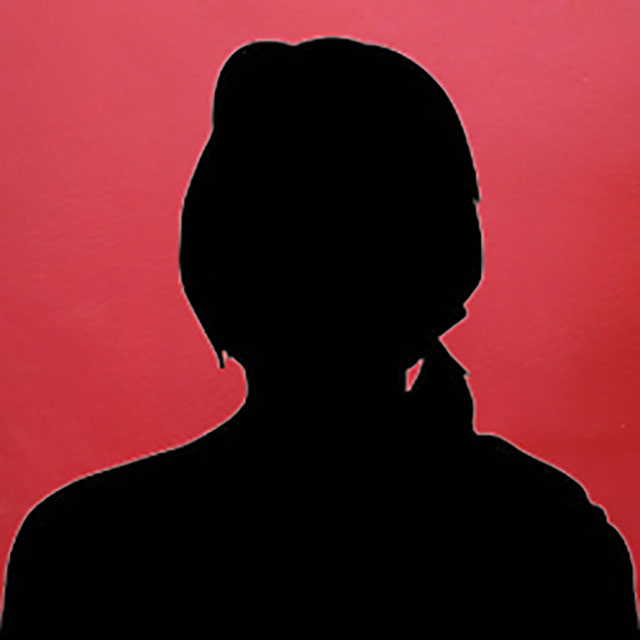 Mom "Sandra" Favel
Account Manager
Bio coming soon ...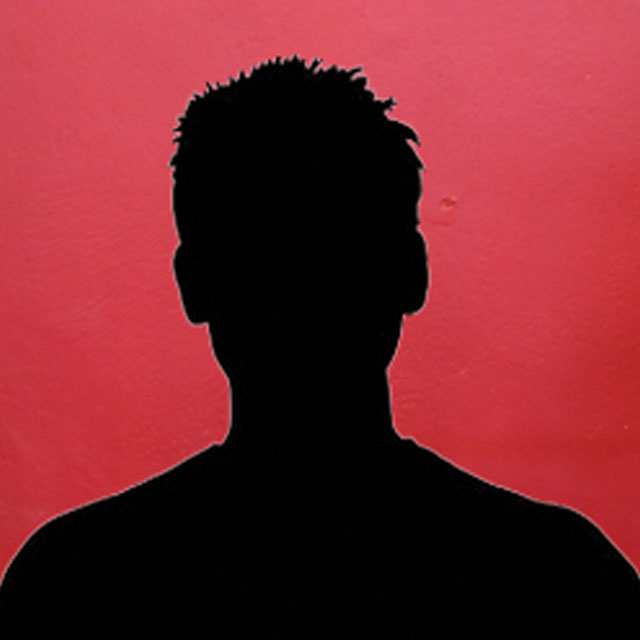 Jacob St. Cyr
Class Instructor / Personal Trainer
Bio coming soon ...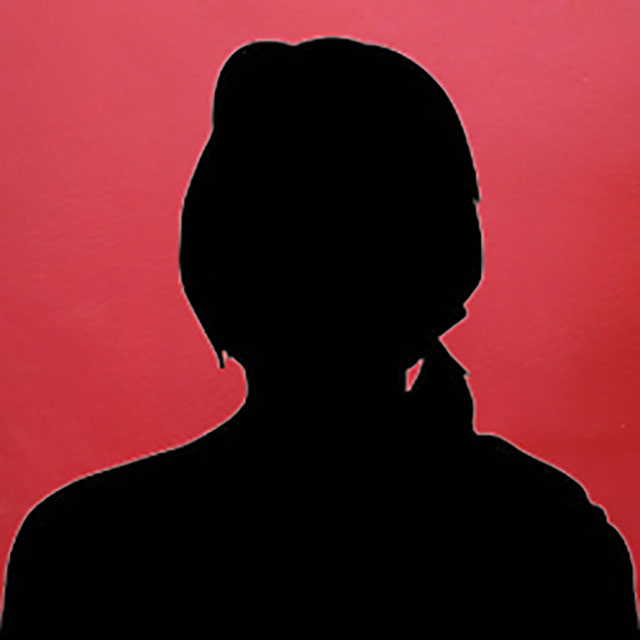 Tia Clearihue
Trainer
Bio coming soon ...